Biography
Riyoko Ikeda was born on December, 18th 1947 in Osaka, Japan. She studied philosophy and literature. In 1967, she began her career as mangaka with 'Bara Yashiki no Shoujo' (The Young Girl with the Rose).
She was very interested by the french Revolution, and created a story linked to the prerevolutionary and revolutionary events of 1789.

This is how 'Versailles no Bara' (The Roses of Versailles) was born. This manga of 1800 pages became far more popular than what she expected, thanks mostly to its epic story. It was published in the japanese magazine Shunkan Margaret during 82 weeks between 1972 and 1973, and after so much success, was reedited in five collector books.

Versailles no bara is a shoujo manga (manga for girls) for Riyoko Ikeda created it to sensitize every young japanese girl with an aspect of the french culture (very appreciated in Japan), which was known in its great lines, but not in the details of its history.

Lady Oscar (the name of the anime series) enjoyed great success not only in Japan, but also in Europe (in France of course, in Germany, in Italy and in Spain), in Central America and in english-speaking countries.

After having used the French Revolution as background for her story, Riyoko Ikeda dealt with the Russian Revolution with a new manga: Orpheus no Mado, whose publication started in 1976. Riyoko Ikeda received the ninth Blue Ribbon of the Japanese Association of Manga Authors for it.

After 1982, she began to write articles for 'general public' magazine such as the Asahi Journal, where we can read the author's opinion on women's condition, or her point of view on great historical events.

In 1999, she obtained a new diploma from the prestigious University of Music of Tokyo. Since then, she travelled through Japan with her pianist. She also worked as model for a publicity for the cosmetic group Shisheido.
More recently, she came back to manga creation, first by writing the scenario of 'The Ring of the Nibelungens' for Erika Miyamoto, with whom she had already worked on the life of Elisabeth 1st. In 2001, she also made a humourous chibi version of 'Versailles no Bara'.
Her official site (in japanese): http://www.ikeda-riyoko-pro.com/
List of her major works (this list is non exhaustive)...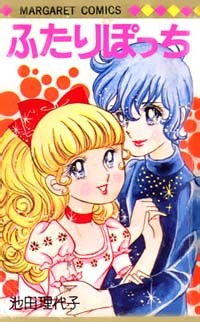 1971 : Futaripoki
1 volume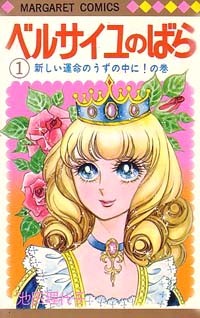 1972 : Versailles No Bara (Lady Oscar)
10 volumes
1974 : Shoko No Etude
1 volume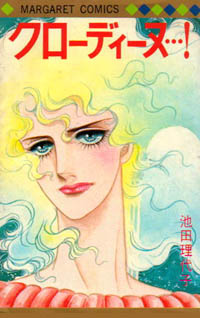 1974 : Claudine
1 volume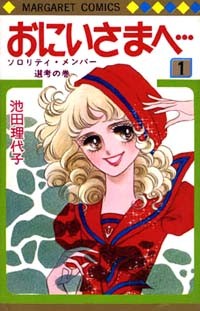 1975 : Oniisama e
3 volumes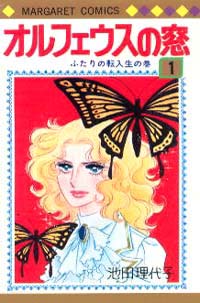 1976 : Orpheus No Mado
18 volumes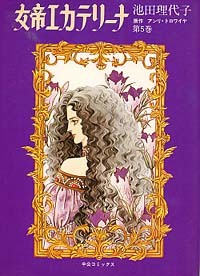 1982 : Jotei Caterina
5 volumes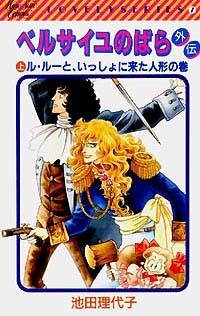 1985 : Versailles No Bara Gaiden
2 volumes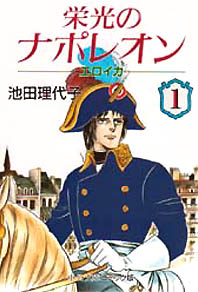 1986 : Heroica
11 volumes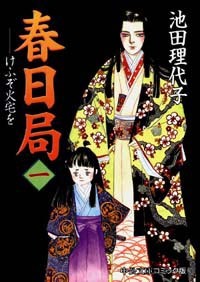 1989 : Kasuganotsubone
3 volumes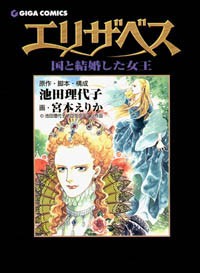 1999 : Erizabesu (drawings by Erika Miyamoto)
1 volume
2001 : Niberunku no Yubiwa (drawings by Erika Miyamoto)
3 volumes (in progress)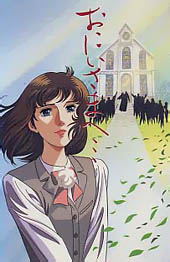 Brother Dear Brother
Oniisama E... or Brother Dear Brother, published in 1975, tells the story of a young japanese girl, Nanako, who is admitted into the most respectable Seiran High School, where she meets new friends, but also numerous enemies, when she is elected to be a member of The Sorority, a club created by the mysterious Fukiko Ichinomiya... The anime series, directed by Osamu Dezaki, was broadcast on french, italian and arabian TV, but was soon censored because of the violent and ambiguous love theme it dealt with.

Though it was adapted on TV, Brother Dear Brother is almost unknown, like the majority of Ikeda's works, except in Italy where the manga was published.


The manga of Riyoko Ikeda are still inedite throughout the world, but many scanslation sites translate some of them, such as Orpheus no Mado, Claudine... in english, italian, or french. Just like our humble site, they are the only way today to discover and learn more about the work of the great Riyoko Ikeda.